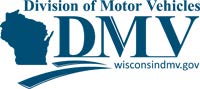 Adams-Friendship service center
478 N. Oak Street Phone (608) 264-7447
Adams, WI 53910 Fax (608) 267-3812
Hours:
Monday: 7:00 a.m. – 5:00 p.m.
Tuesday: Closed
Wednesday: 7:00 a.m. – 5:00 p.m.
Thursday: Closed
Friday: Closed
Saturday: Closed
Sunday: Closed
Service center services:
Disability access: Full
Payment options: cash, checks, debit cards and the following credit cards: Visa, MasterCard, American Express and Discover. Debit cards pharmacy will be processed as credit.
Driver products: driver license and ID products, and disabled parking ID cards.
This location offers automated knowledge tests in various languages. Vehicle products: None. Reference online services and third-party vendor options.
Wisconsin DMV closure dates: November 26, November 27, November 28, December 24, December 25, December 26, December 31, January 01, January 02